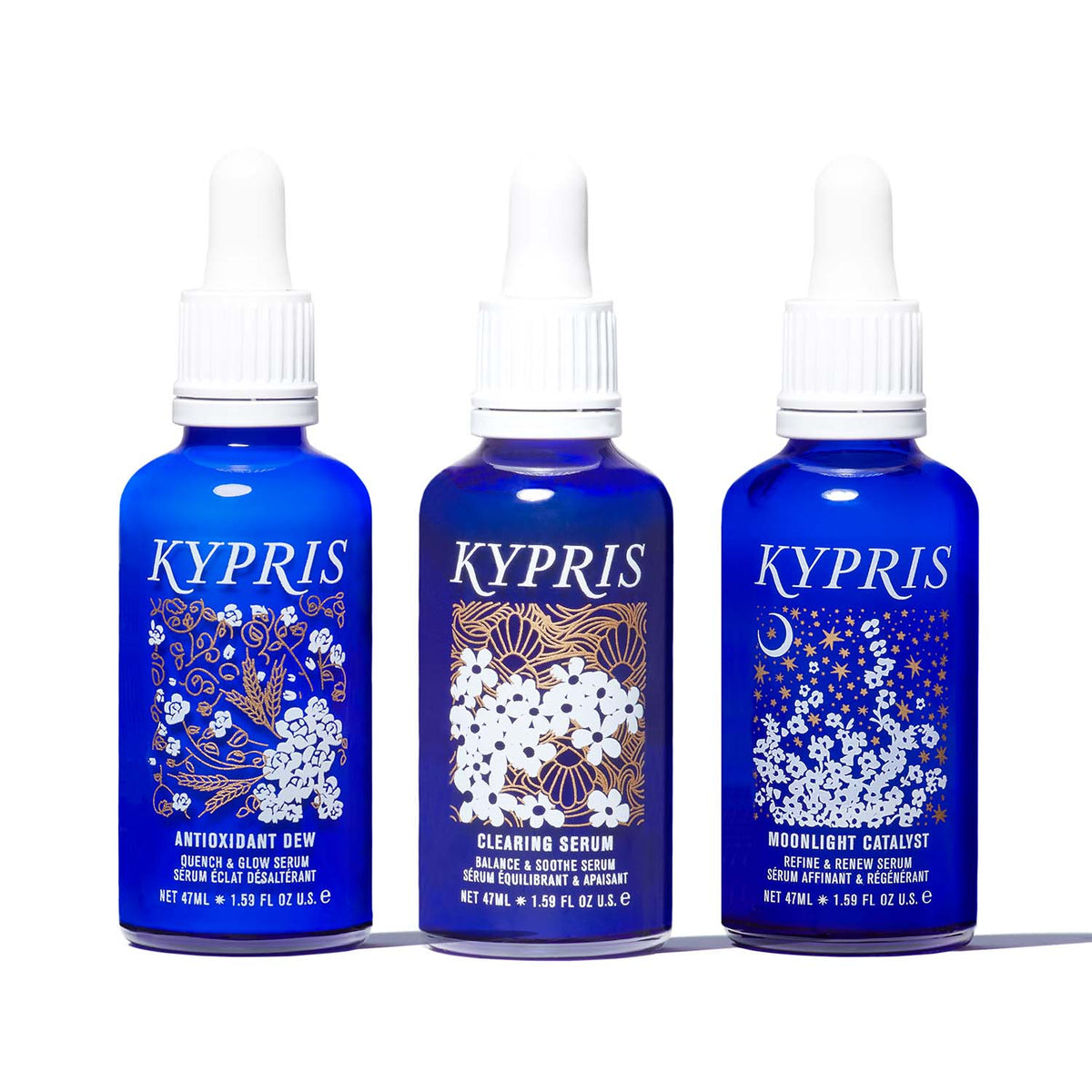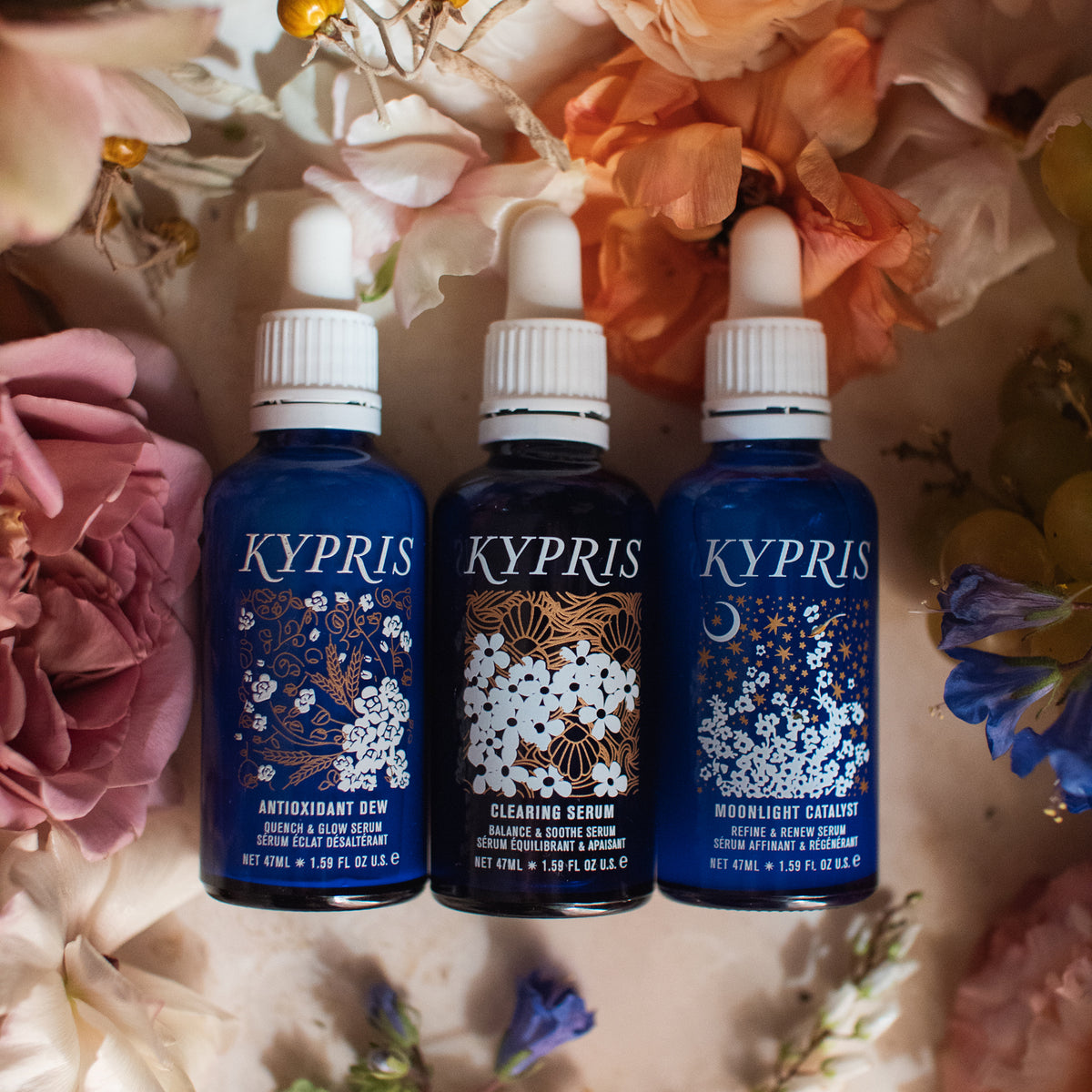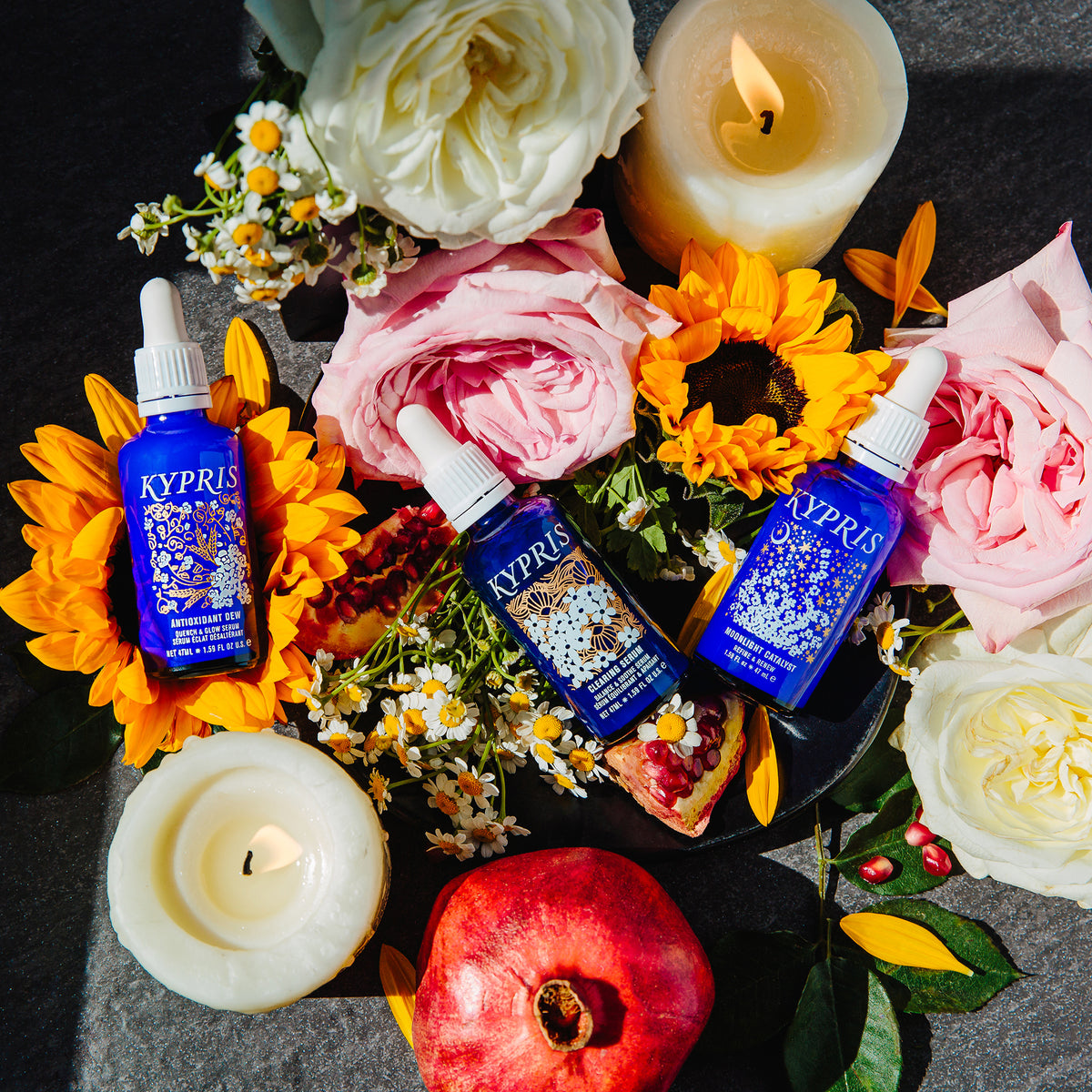 Intense hydration, soothing balance, and near magical nighttime refinement. One of our most popular gifts for beautiful results, day and night, especially in combination with your favorite KYPRIS Beauty Elixir.
A giftable collection of all your favorite serums:
47 mL Antioxidant Dew Quench & Glow Facial Serum for intense hydration.
47 mL Clearing Serum Balance & Soothe Facial Serum for minimizing the appearance of blemishes.
47 mL Moonlight Catalyst Refine & Renew Overnight Facial Serum for gentle, nighttime exfoliation.
($278 Value)
DETAILS & SHOPPING
Size: (3) 47 mL Full Size
Please visit our Return Policy for details on returns.
*International orders may be subject to additional taxes, duties, or fees. To avoid these fees, consider ordering from one of our international retailers which can be found on our KYPRIS Partner page under the About tab.
Our Ingredients Are One Or More Of:
Wild Crafted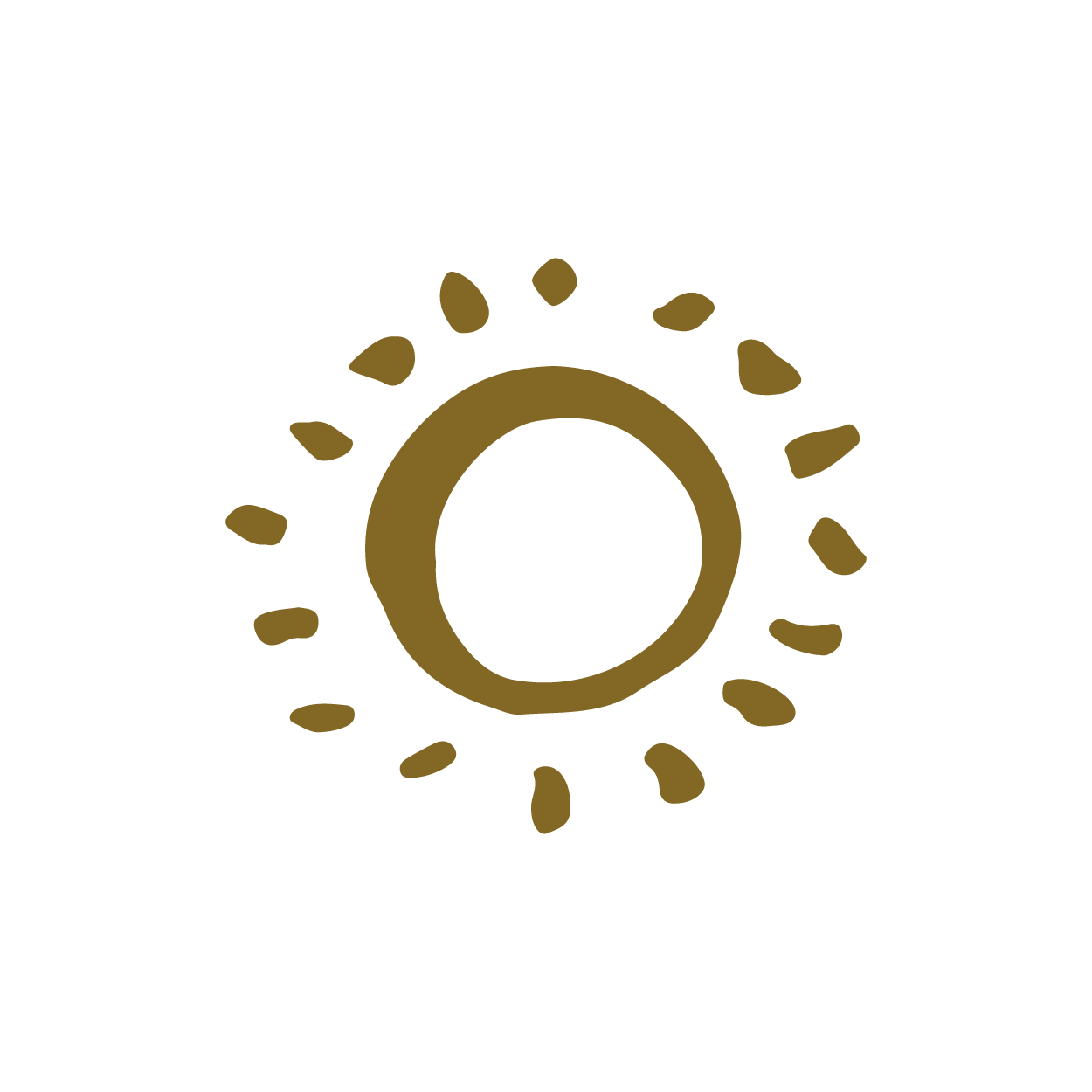 Organic

Local

Cruelty Free
Clinically Proven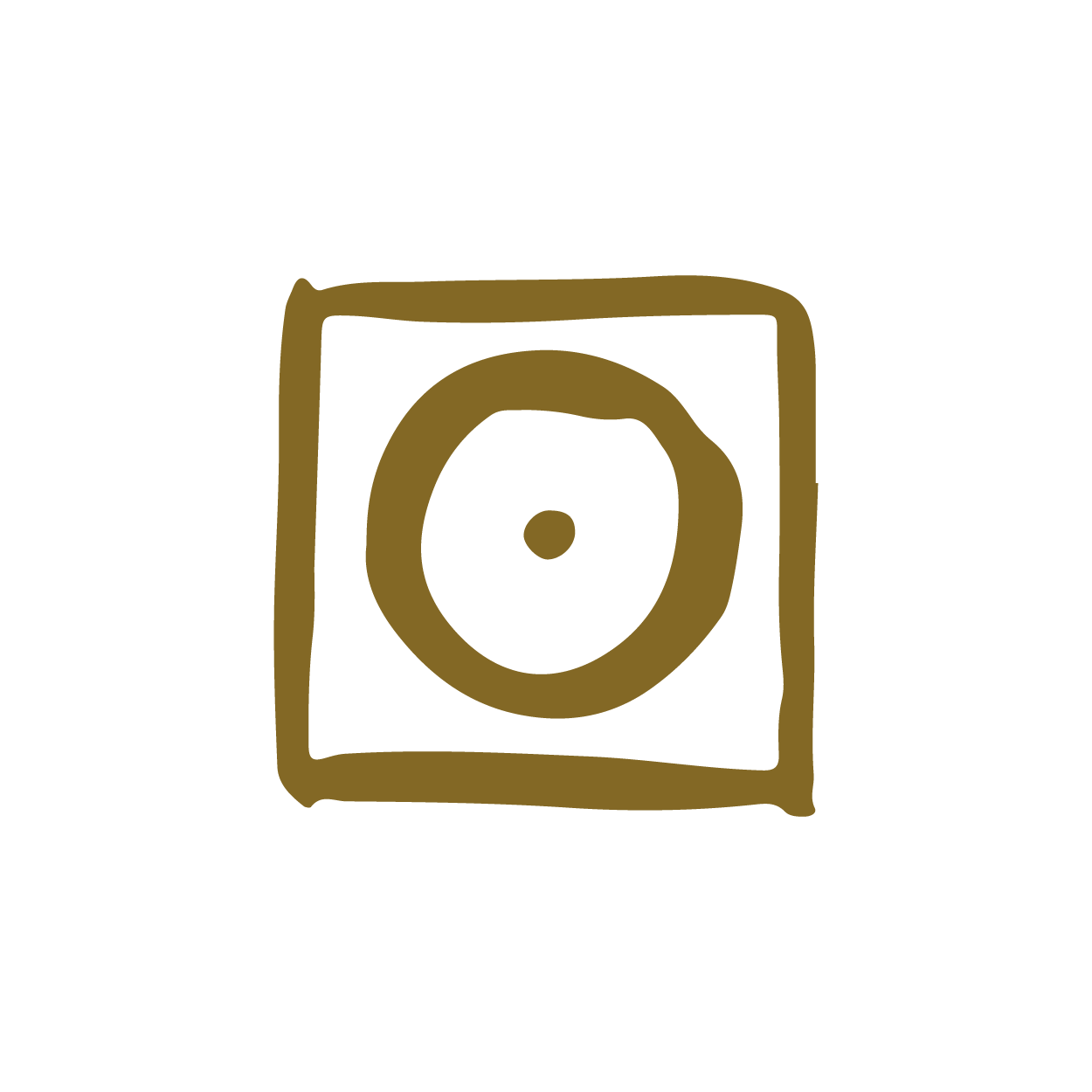 Co-op Grown
Vegan
Sustainably Procured
From Small Farms
Synthetic Fragrance Free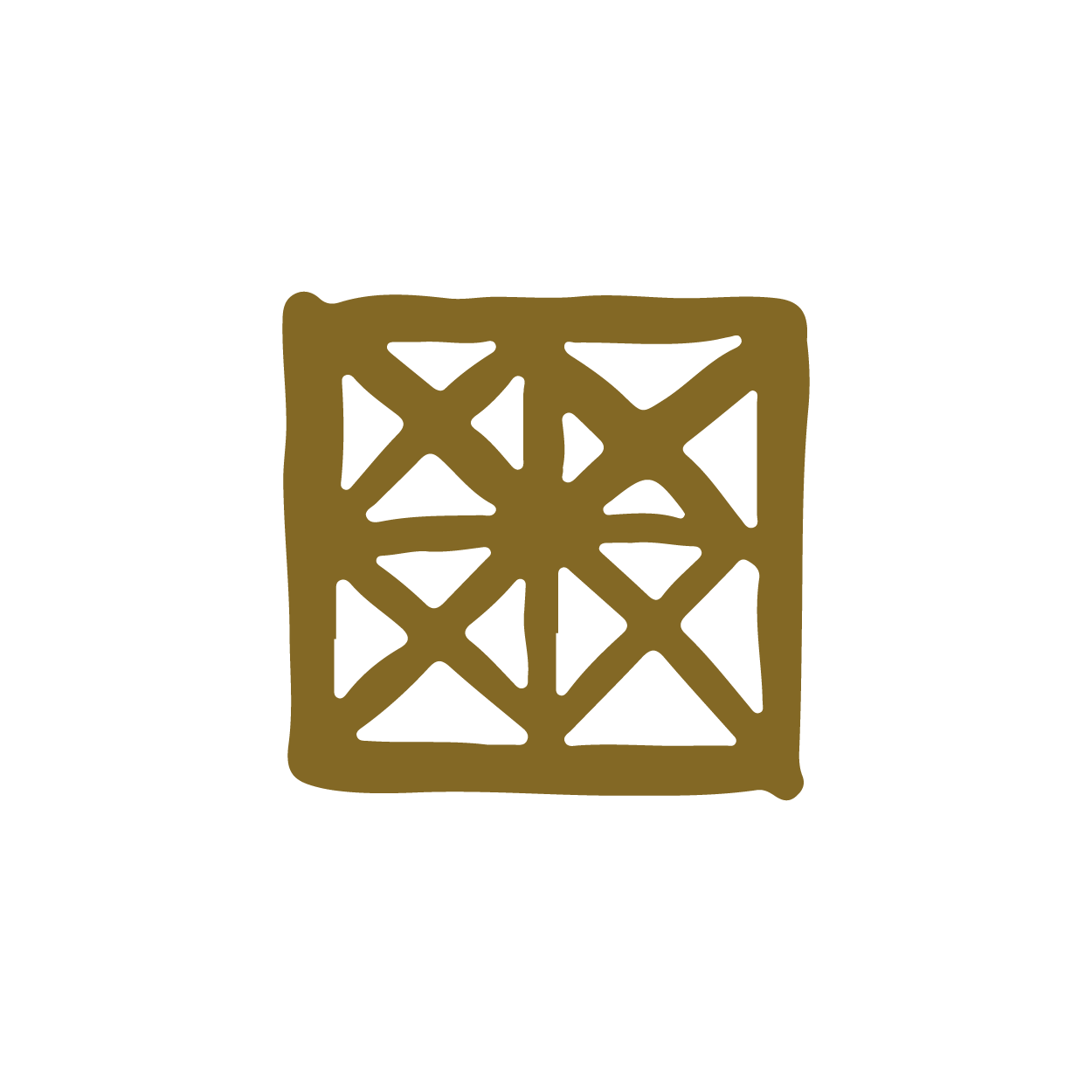 Synthesized with Green Chemistry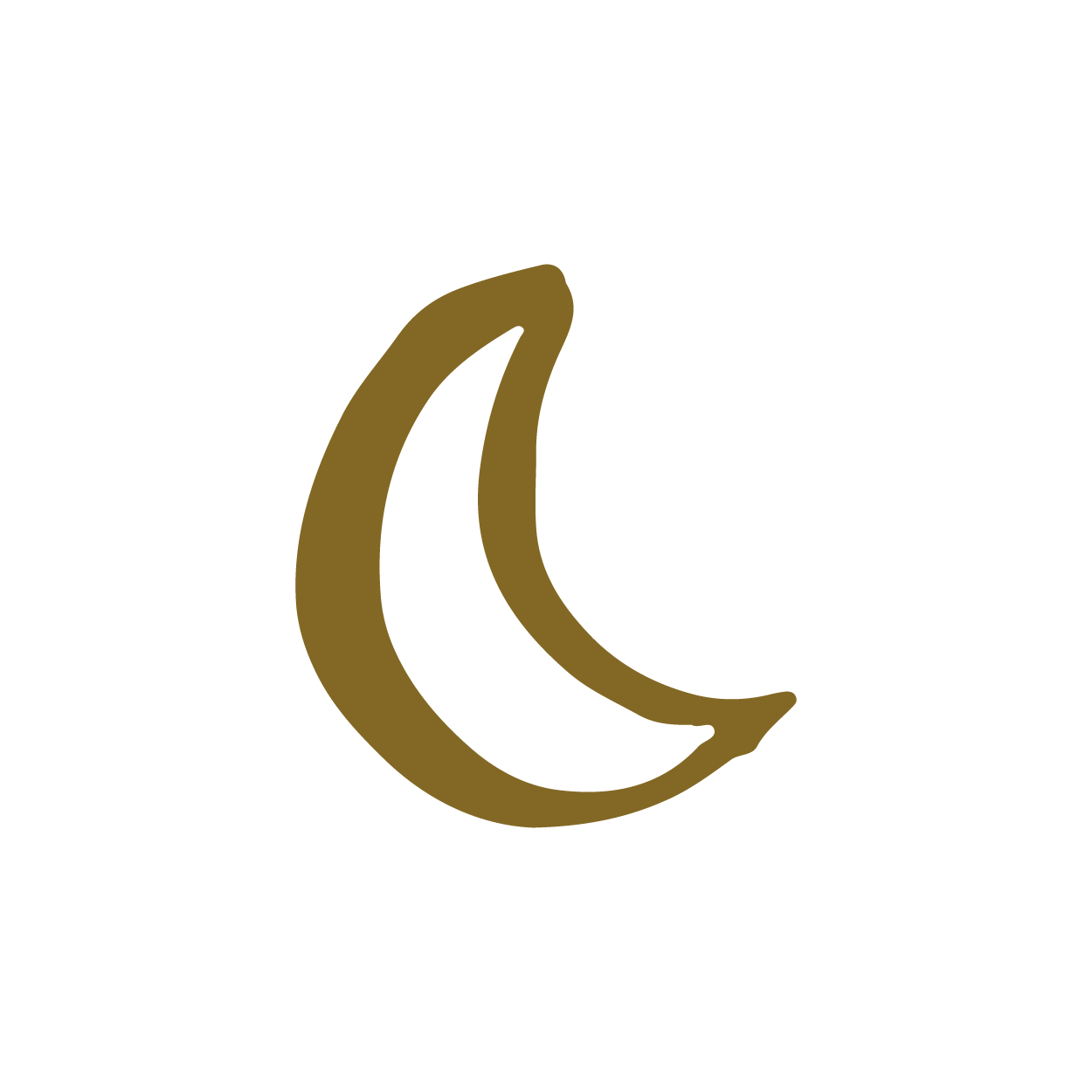 From Women Owned Farms
No Petroleum Anything
Natural & Nature-Derived
Certified Sustainable
ECOCERT, Non GMO, RSPO Certified, Fair Trade, Fair for Life, 1% for the Planet, Certified Therapeutic Grade.