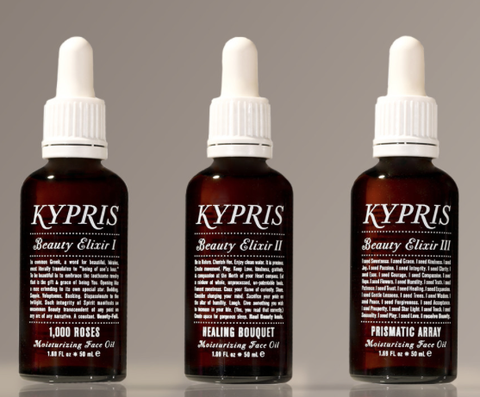 Cool Hunting + KYPRIS = Love
August 13, 2014
Cool Hunting, the epically 'cool,' inspirational, and aspirational online mag gave KYPRIS some major Love! 
Here's a peak at what contributor, Nara Shin, had to say:
The extremely light Antioxidant Dew is an ideal offering for city folk who are exposed to pollutants and environmental stress on a daily basis. Drying instantly, the serum hydrates efficiently without leaving behind a thick residue or lingering fragrances, helping to further forget that you're wearing anything at all. Upon waking up in the morning, we found treated skin to be noticeably less irritated and feeling well balanced—soothed and refreshed while not too oily—thanks to the roses, algae, oats and a boatload of phospholipid-encapsulated antioxidants. All of which helps the serum instill a bit of courage and persuasion to walk out the door with a little less makeup and little more bare skin.
Click HERE for the full story.