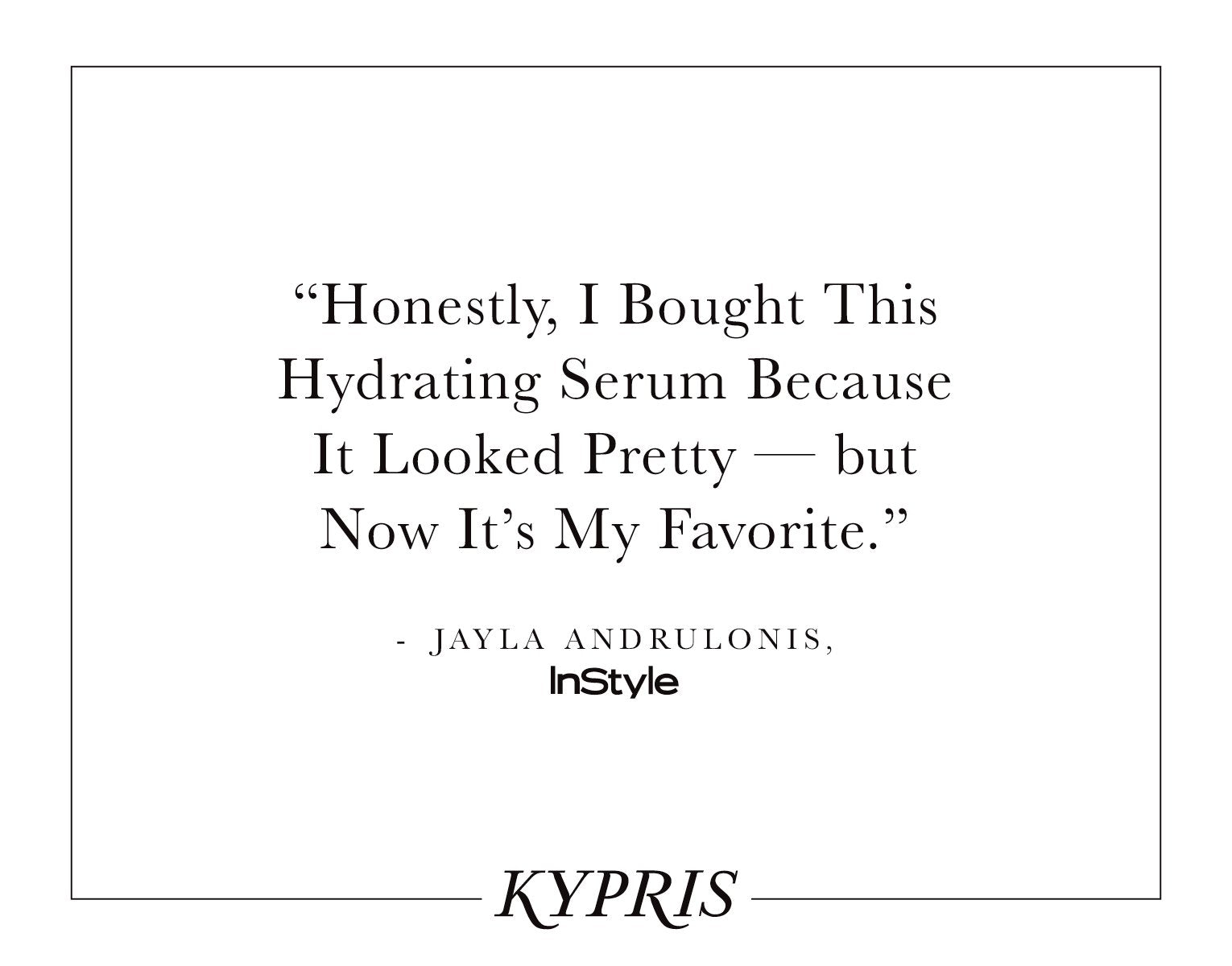 KYPRIS In The Press: InStyle
July 17, 2020
We are beyond honored and excited to share this lovely piece from Jayla Andrulonis in InStyle featuring our beloved skin-quenching, lusciously hydrating serum, Antioxidant Dew.
"The first time I laid eyes on the precious blue glass apothecary-style jar, I really didn't care so much what was inside — I just knew it was beautiful. It just so happened to be my luck that the hydrating serum would double as a complete game-changer in my summer skincare routine." - Jayla Andrulonis, InStyle
Read the full story here.