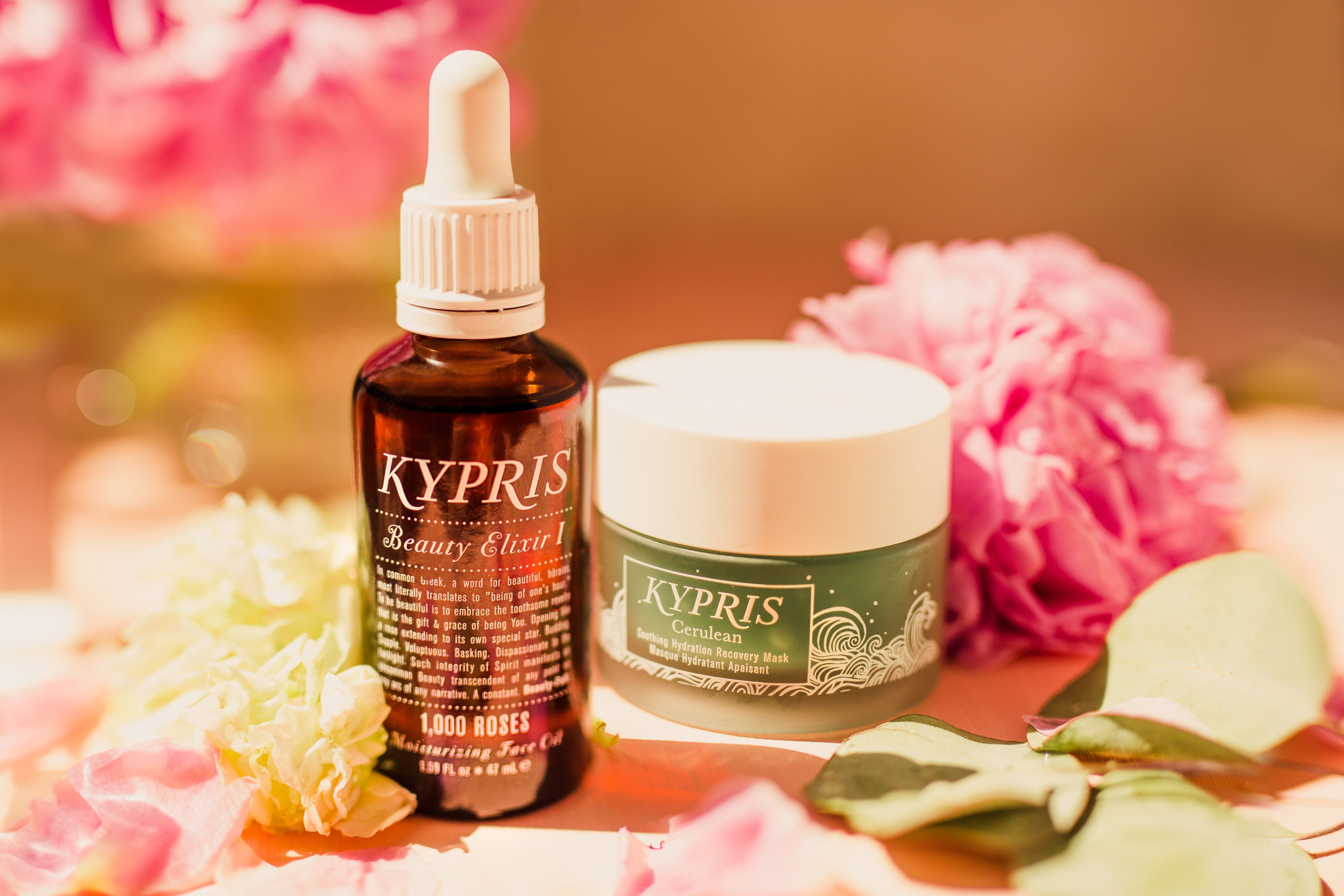 Transform Your Skin & Spirit with This 12 Hour At-Home Facial
July 23, 2020
Hello Lovely,
If you've ever experienced a spa facial, you know that there's truly no better way to honor your skin. While we absolutely love the experience and results of a luxurious professional treatment, a beautiful facial does not have to be reserved for the spa. Reveling in an at-home facial allows you to take your time and extend care to your entire body. For glowing, juicy skin from head to toe, we invite you to treat yourself to 12 hours (yes, you read that right) of total skin and body worship and refreshment with our 12 Hour KYPRIS At-Home Facial.
By following this simple protocol, you will not only feel as deliciously relaxed as you do at the spa, but your spirit, body, and mind will feel beautifully new and reinvigorated.
Hour 1: Cleanse & Exfoliate
Start with a double cleanse using KYPRIS Beauty Elixir III: Prismatic Array to loosen, soften, and remove makeup. Follow with the Cleanser Concentrate.
Next, apply a generous layer of Deep Forest Clay Clarifying Mask & Exfoliant. Allow mask to sit for up to 20 minutes before gently removing with a warm, wet cloth.
Hour 2: Indulge in a Bathing Ritual
Run a warm bath. Charge the rising water with generous fistfuls of epsom and or sea salt. For added aromatherapy and skin-softening benefits, add a cap full of Body Elixir: Inflorescence.
Before sinking into this luscious pool of botanicals and minerals, apply a sheer layer of Glow Philtre Mask to face, neck, and décolleté. The heat of the bath will further activate the enzymes in this mask to gently exfoliate your skin.
Upon stepping out of your bath, gently remove Glow Philtre with wet hands, or a warm, wet cloth. Your skin is now prepared for layers of generous botanical Love.
Hour 3: Apply Your Sleeping Mask
Layer 1 — Moonlight Catalyst – While you slumber, a cocktail of peptides & botanical actives gently refines skin.
Layer 2 — Cerulean – Thalassic treasures soothe, soften, and hydrate skin's appearance.
Layer 3 — Beauty Elixir of choice – Our Bioidentical Antioxidant Complex & sustainably sourced botanicals act as a moisturizing seal atop your first layers.
Hour 4 – 11: Take Your Facial to Bed
Yes. This facial treatment calls for sleep. We recommend you sleep beneath the layers of botanical pleasure for a full 8 hours. Sleep is an essential step for the appearance of rested, healthy, glowing skin.
Hour 12: Meditate, Stretch, and Complete Your Facial
When the shimmering sun hits your face, wake. Before standing, sit up straight, take 10 Deep breaths in your nose and out your mouth, then treat your body to a gentle stretching routine:
– Start by lying on your back and pull your knees into your chest.
– When ready, let your knees fall to the left. Breathe deeply. Allow them to fall to the right. Stretching arms up above your head.
– Return back to center and allow your right leg to extend up, as high as it can, keeping your back flat on your bed. Switch legs when ready.
– End the series by slowly moving into a seated position and touching your feet to the floor.
– Stay here as long as it feels good
– When you are ready to greet the day, it is time to first finish your facial treatment.

Remove your nighttime sleeping mask with a pearl of Cleanser Concentrate and a loving compliment to reveal a happy, juicy complexion. Next, apply your favorite KYPRIS Serums and Beauty Elixir in a micro-emulsion, and complete your morning skin care with your Pot of Shade: Heliotropic SPF 30. From here we invite you to venture outside and allow the sun to kiss your cheeks and warm your skin from head to toe.