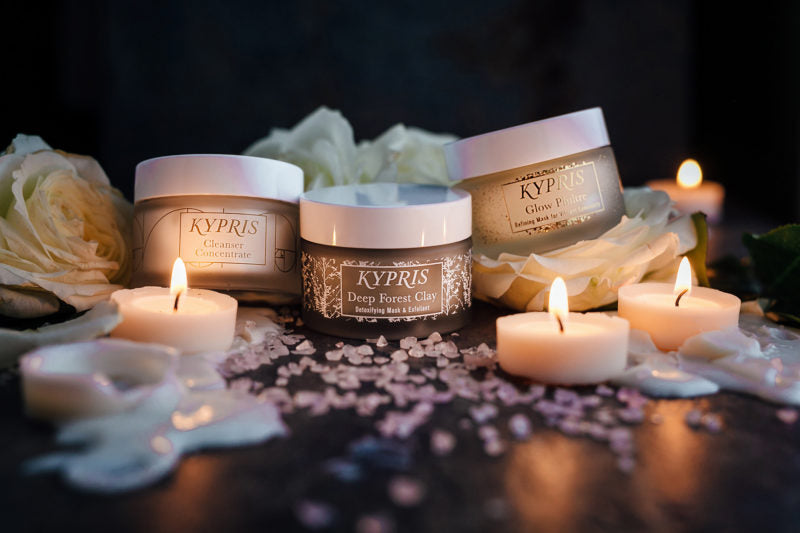 An End of Winter's Ritual (With Love From Chase)
March 6, 2019
Hello Lovely,
As we reach the end of February, we feel the gentle release of Winter's hold. For some, these last days of Winter can be the most challenging. The tease of warmer weather and budding flora can leave us impatient and winter-worn.
This is the perfect moment to delight in an extra special self care ritual, and we would love to share with you one of our favorites from our founder, Chase….
An End of Winter's Ritual
(with Love from Chase)
 Apply a dropper full of Beauty Elixir III – Prismatic Array  to dry skin, take a moment to inhale the petrichor of the sweet seed oils, massage skin as you desire. Use a warm wet cloth to remove.
Apply a pearl of Cleanser Concentrate to skin as you would a luxurious moisturizer in a thin layer over skin. Wet fingers and massage Cleanser Concentrate in gentle circular motions into skin. Rinse.
Apply Glow Philtre Mask. Leave on for up to 20 minutes. Rinse with a warm or cool cloth.
Apply Deep Forest Clay Mask. Leave on for up to 20 minutes. Wet fingertips to re-wet the mask. Work granules into skin. Rinse.
Apply Cerulean Mask. Hop into a hot Epsom salt bath tub. Add a capful of Body Elixir. Soak for as long as you love. Exit tub. Towel off.
Apply Body Elixir starting at your extremities and massage towards your heart. I like to put the remainder in my hair.
Remove Cerulean with a cool or warm wet cloth.
Apply a dropper full of Moonlight Catalyst  + 5 drops of Beauty Elixir I- 1,000 Roses to fingertips. Inhale the aromatherapy. With a genuine compliment and gentle hands, apply to face, neck, and décolleté…
….Sweet dreams!
With Love and Care,
Your KYPRIS family