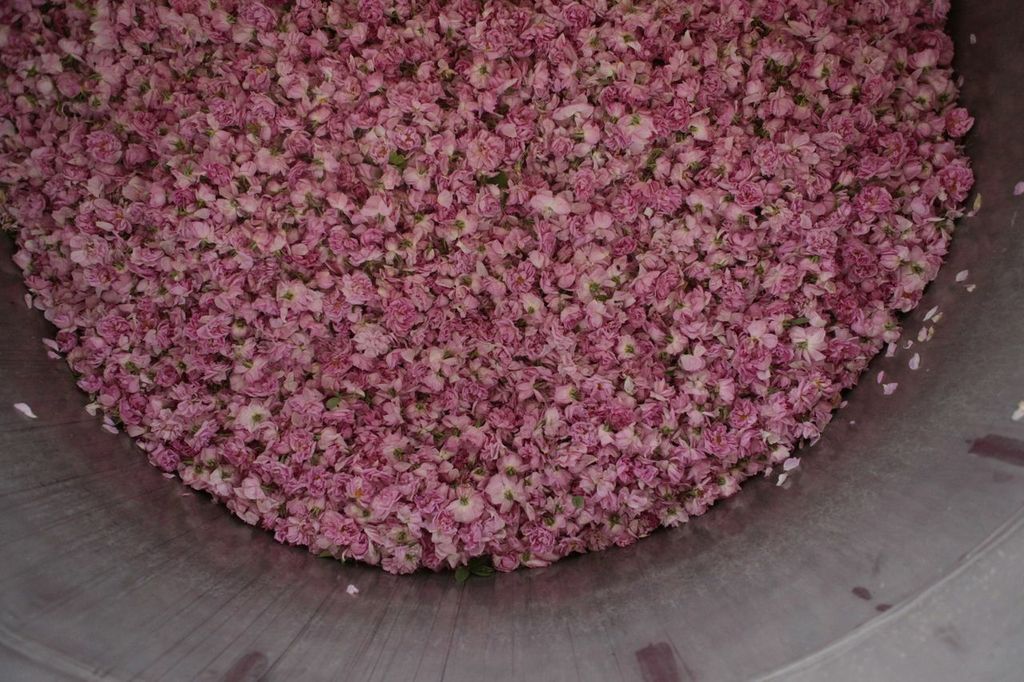 Ingredients We Love… Organic Bulgarian Rose Oil
February 27, 2019
Hello Lovely,
Each of our ingredients has been chosen to offer you the best of science and Nature while  honoring the communities and land from where they come. Our ingredients are sourced with love and thoughtfulness, and we love to share  their special stories with you!
Our Beauty Elixir I – 1,000 Roses gets its name from our sustainably-sourced organic certified, bio-dynamically grown Bulgarian Rose essential oil. Each one of these roses is hand-picked in the early hours of the morning beneath a quiet sky before the sun's warming rays evaporate the essential oil from each blossom's petals.
We source these roses from a  woman-owned farm which uses organic and biodynamic farming techniques to cultivate their fields and regenerate their soil. The varietal of rose is the Damascene rose, not first grown in Bulgaria, but where growing and distillation of rose essential oil was first perfected.
Scientifically, rose oil has been studied for everything from its effect on p acnes bacteria to its beautifying and aromatherapeutic benefits. Historically though, this precious botanical extract is most known for its softening and toning effects…in addition to its undeniable, voluptuous romantic quality.
We invite you to anoint your skin with this rose-laced elixir of botanical Love.
With Rose-Petal-Soft, Glowing Skin Wishes…
Your KYPRIS family