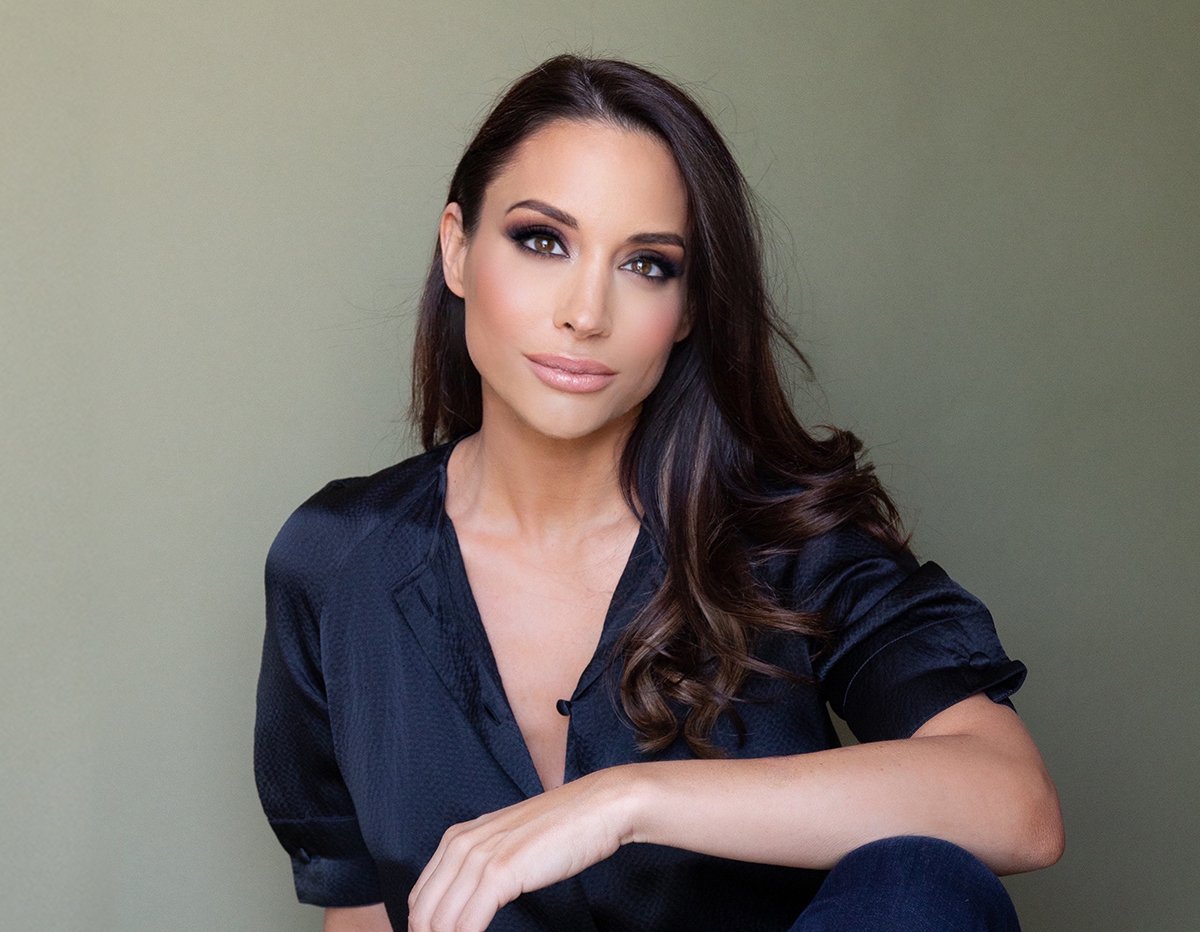 Faces of the Goddess – Simona Grace
June 30, 2020
Simona Grace is an immigrant from Hungary, a single mom who is an outspoken advocate for women's empowerment—especially mothers in politics. She is the founder of Moms in Office, a political organization dedicated to supporting and electing democratic women with young children running for office.  After spending her childhood in Hungary, she moved to the United States with one suitcase and no knowledge of the English language to pursue her academic goals. Simona earned a degree in Comparative Literature from UCLA, summa cum laude. She has been named the 2020 California Mother of the Year by AmericanMothers.org. She lives in Los Angeles with her 10-year-old son, Luke.
---
1. Who and what is foremost in your heart?(Who and what in your personal life is most important to you?)
Who and what is foremost in my heart is my son. It is very important to me to take care of him, provide for him and make sure he is happy, I am a single mom. I also want to make the world a better place for him and I am working on that!
2. How would you describe your work? How does the work you do impact consumers/environment/world?
I am a founder of a political organization, moms in office. My work is to raise awareness about gender inequality issues and issues of representation in government. It is also my work to try to fix this. Fundraising for moms who are running for office is part of my everyday life. I also speak to women across the country who are running for office and trying to find a way to help them. Women in general, especially moms have a much harder time fundraising and to be entirely honest, many of them are losing because the candidate with the deepest pocket wins. My work is to actually get women elected who are qualified, hard-working individuals who truly know what the majority of American families must endure each day.
3. What are you most proud of?
I am proud of the fact that I am a single mom who is raising her son and single-handedly provides for him. It is also a huge responsibility on my shoulder because there are no second chances here, there is nobody else putting food on the table.
4. Which is one cause / organization you want us to know about? What would you like to see happen?

 
I want you to know about Moms in Office! Moms in Office was founded to help progressive moms get elected at all levels of government. We wanted to do more than just fundraising. We wanted to empower all moms and strengthen the political voice of all women.
Our organization supports moms running for office who truly know the life of the American mom through formal endorsements and campaign contributions. This is a grassroots movement of moms helping to elect moms—an endorsement from moms in office represents the voice of all people who support our mission. I want to make sure that we elect more moms and women to Congress and I hope that we will have something to do with it. I want to see women winning in 2020. We will not have a female president for at least another 4 years, but we can still create change that could change the landscape of American politics for years to come by increasing the representation of women in Congress.
5. What are you most passionate about sharing with others at this time?
We can do so much together in 2020 for moms and women. I am passionate about sharing this and letting women know that they have a voice, that it is important to get involved, support candidates and vote. It is our government, we pay for it, so we should make sure that it is working for us.
---
Getting To Know You, the Goddess
Name – Simona Grace
Nickname – Sim, given to me by Chase
Hometown – Baja, Hungary
Current Location – Los Angeles
Vocation – Founder of Moms in Office PAC, politics
It's 3:30pm, what are you drinking? Chamomile tea but wishing it was wine
Favorite place you've visited? Budapest, Hungary
Currently Reading – The Great Democracy by Ganesh Sitaraman
Currently listening to – Ray LaMontagne
Favorite Sustainable Fashion Brand – I like secondhand fashion, The RealReal
---
Getting Personal
Who was / is your favorite pet? A very special dog named Bruce, we got to spend time with him since we don't have a dog and he was truly one in a million man's best friend.
Next destination on your list? Aman Resort, any of them (this is on a wish list )
What is one of your superpowers? I am resilient
What was your first job? Or what was your most random job? Babysitting
Who introduced you to your industry? Joe Sanberg through his political organization Working Hero
Best advice you've been given? My grandparents always used to tell me that I am so lucky because all I have to do is study. They both had to drop out of school after 6th grade and work as they lost everything during world war II. This instilled in me such a deep sense of appreciation for learning and working hard. I was a straight-A student and graduated college with honors, it is because I never take anything for granted. 
Best advice you give? Don't dwell and measure yourself against others, focus on the actual work getting done each day, this will get you to where you want to be. Nobody notices you as you are hard at work, they notice when it is time to celebrate you, but to be successful in life, it is not the moment of celebration that matters, but the countless hours keeping your head down not giving up.
Current pleasure? Sleeping in
What is something or someone you're coveting at the moment? Returning to normalcy, just life as we know it
What is one sustainability practice you incorporate in your work/life? I buy used clothes! My favorite online reseller is the RealReal. Also, I bank with an eco-friendly bank,  Aspiration. Our daily financial habits matter and this socially conscious online bank never uses my deposits to fund fossil fuel projects.
Who is a thought leader you admire? Michelle Obama
What / who represents Beauty to you? Women who are strong, intelligent and beautiful, like Amal Clooney
What does Beauty mean to you? Not sacrificing an ounce of my femininity to fit into any box. I am comfortable with being the beauty AND the beast.
What is one Self Care practice you enjoy? Getting a blowout
What is one change you hope to see in the world that you make an effort to embody? Gender parity in government
You've been given a magic wand, what is your first spell? To heal the world. There is so much suffering and turmoil due to the Coronavirus Pandemic.