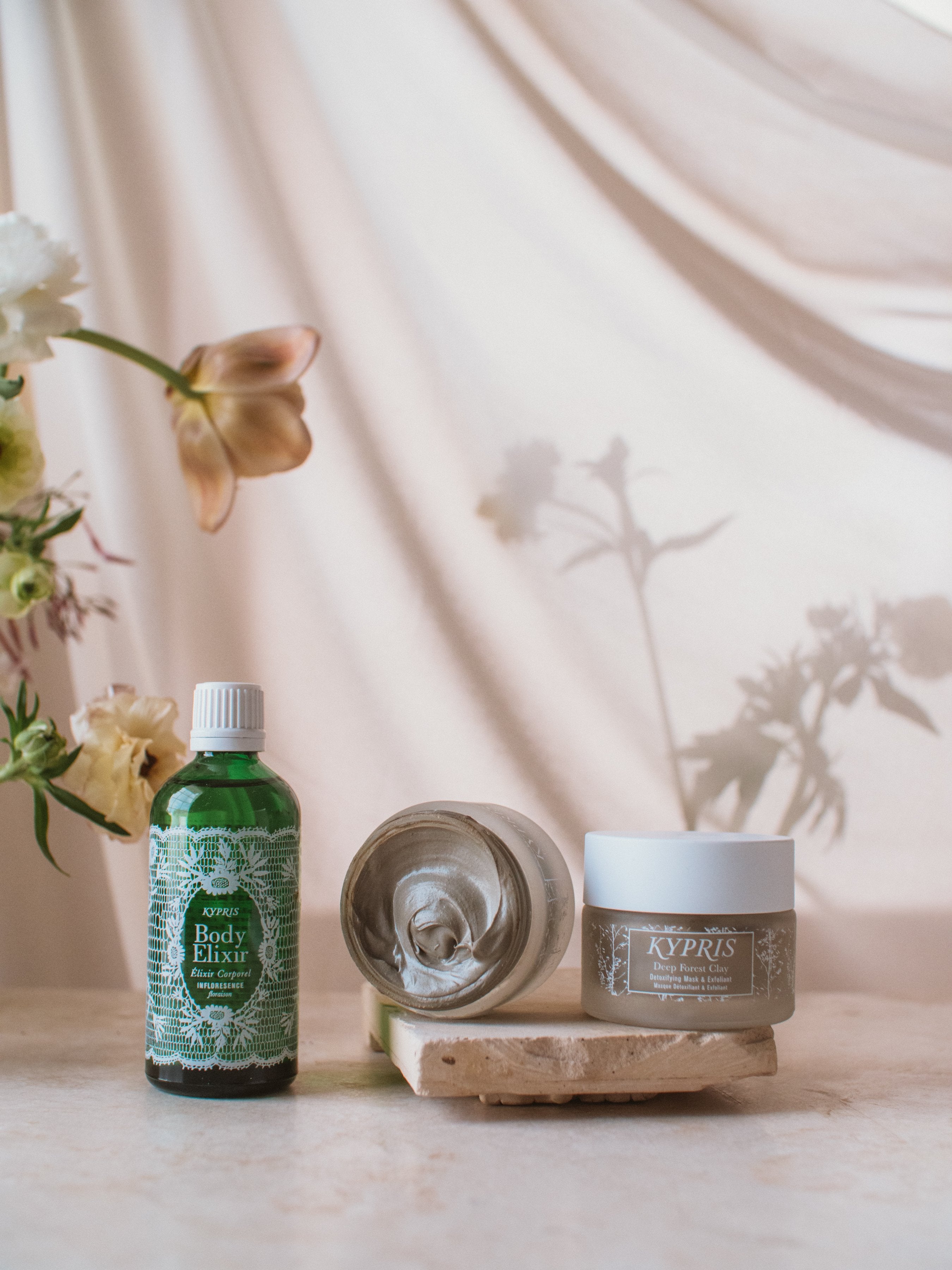 4 Ways To Staycation This Summer
June 25, 2020
Hello Lovely,
Collectively, we are in need of some respite from the stresses we're facing. Although you may have had to postpone travel plans, we believe there is an opportunity to enjoy our immediate space, find peace in place, and enjoy the rest and rejuvenation we so often reserve only for those precious getaways. The tips below will help make your at-home 'staycation' feel just as good as the real thing.
Start By Creating Time
One of the best parts of vacation is being able to dedicate uninterrupted time for relaxation and leisure. We suggest setting aside the time, whether a few hours, a full day or a long weekend, to commit to a distraction-free experience. By defining this time, you're allowing yourself the true experience that vacations offer.

Set Your Space 
Whether your ideal getaway is spending your days forest bathing or laying poolside with a good read, one of our favorite parts of a getaway is the cozy, luxe hotel beds waiting for you each night.
Put fresh, crisp linens on your bed to bring this feeling into your own space. If you're shopping for updated bedding, we highly recommend Boll and Branch for organic cotton sheets. For an even more relaxing experience, diffuse your favorite essential oil and revel in the aromatherapy. Choose a scent that reminds you of your favorite place.
Indulge In Pleasure
For us, this means decadent food, captivating books, and warm sun on our skin, but we invite you to define your own personal pleasures.           
What We're Reading
What We're Eating
What brings you the most serenity? Cooking an elaborate meal from scratch? Ordering in from a local favorite? Trying a new cuisine? Whatever you prefer, use this time to indulge! We're currently bookmarking recipes from a few of our favorite foodie Instagram accounts
How We're Sunning
If you can, try to catch some morning Sun (before 10am) to prepare for beautiful sleep later tonight. From there we "eat" the Sun, by soaking up UVB for Vitamin D at lunchtime and sunset. And don't forget your SPF! Pot of Shade: Heliotropic acts as a translucent veil of SPF, protecting your complexion from UV overexposure.
Pamper With a Spa Day
There is nothing quite like a day at the spa while on vacation. This is our number one to-do when traveling. In place of a day at the spa, we find that incorporating these practices into your time at home can transform your experience into a relaxing respite.
Start by running a Warm Bath with a cap full of Body Elixir: Inflorescence.
Step 1: Apply a pearl of Cleanser Concentrate. Massage into dry skin before adding water to your fingertips to create a gentle, non-stripping lather. Rinse.
Step 2: Apply Deep Forest Clay mask to skin. After 15 minutes, wet fingertips and massage mask into skin. Rinse.
Step 3: Before stepping into the bath, apply a thin layer of Glow Philtre Mask to skin. Soak as long as you'd like. Rinse the mask once you step out of the bath.
Step 4: Prepare for slumber with a sleeping mask of Cerulean Soothing Hydration Recovery Mask and the Beauty Elixir of your choice. Apply a thin layer of the mask to skin, allow it to absorb and gently press 3-5 drops of your favorite Beauty Elixir overtop. Leave on as you sleep and rinse in the morning.
---
We hope this list inspires you to design your ideal staycation. We know the time to explore our beautiful Mother Earth will come again, but for now we're enjoying a peaceful staycation!