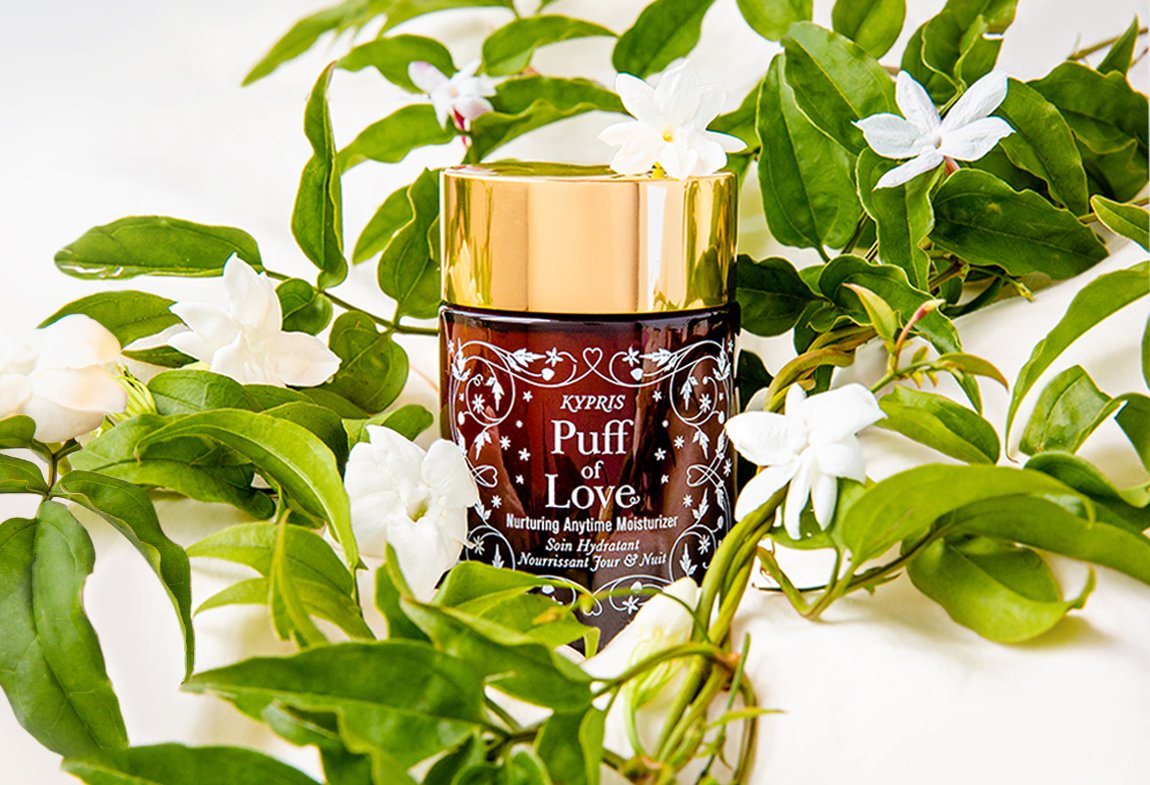 Get to Know Puff of Love
October 7, 2019
Hello Lovely, 

We are honored to source each of our ingredients with Love. Every KYPRIS formula features ingredients that offer you the best of science and Nature while simultaneously honoring the communities and land from which they are procured. Our new Nurturing Anytime Moisturizer, Puff of Love, is no exception. We invite you to get to know some of the key active ingredients in this luxurious offering. 
Love in a Puff – A delicate curling vine known for its heart-shaped seeds and balloon-like blooms offers the botanical wisdom of quiet. A folk medicine favorite, homeopathically and cosmetically, this extract has been used to quiet the appearance of upset.
Hemp – This organic botanical oil nurtures the beauty of skin's delicate barrier. Hemp contains omega-6 fatty acids that soothe the appearance of upset and support a nurtured and glowing complexion.
Bacillus –

 

A fermented ocean extract that enhances the appearance of moisture and imparts a radiant glow. This unique species was first discovered on an academic research expedition to Mauritius Island where scientists were able to isolate over 120 unknown bacterial strains.
Glutathione –

 

This 'Master Antioxidant' brightens skin's appearance. While our bodies produce Glutathione, this tripeptide can also be created enzymatically in the presence of high-energy molecules and amino acids for nutritional as well as cosmetic applications.
Centella asiatica – Wild crafted in Madagascar, the precious Centella asiatica extract has been found to only have a beneficial phytonutrient profile when wild crafted, as opposed to cultivated. Besides its myriad constituents, there simply are some treasures that cannot be created on a farm or in a controlled laboratory environment the way only Nature creates them.
Jasmine Wax

 

–

 

Not to be confused with the fragrance material, this gorgeous wax is derived from an alcoholic distillation of exhausted jasmine flowers whose essential oil fractions have already been extracted. This delicately fragrant wax melts into skin and offers a luscious alternative to bee's wax.
Stay tuned to learn more about the other treasures in this unique formula.