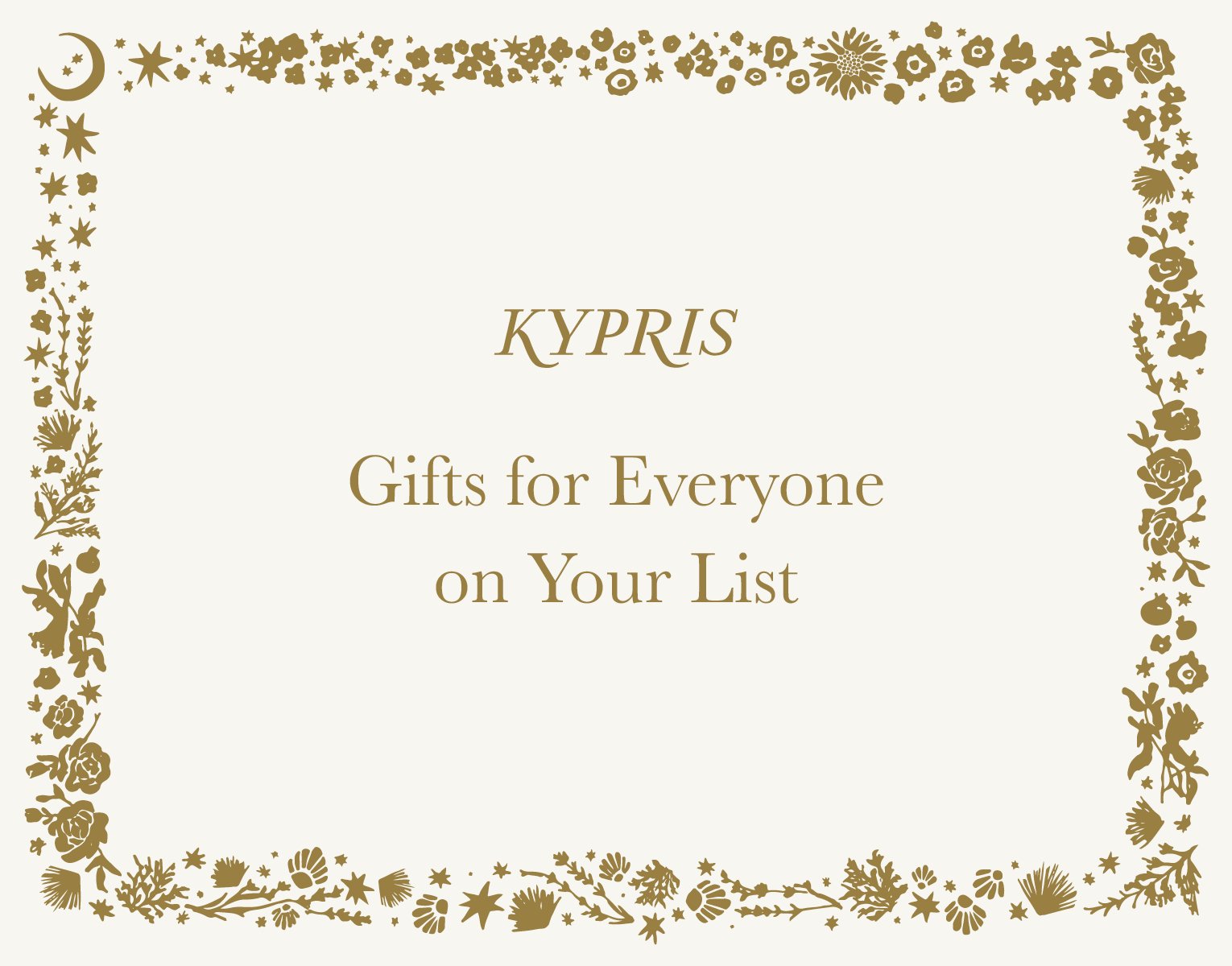 Holiday Gift Guide
December 5, 2019
Hello Lovely, 
As the holidays near, we embrace the spirit of warmth, giving, and care. Our favorite gifts to give are gestures of Love, and our alchemical offerings embody just that. Read on as we guide you through some of our favorite treasures, crafted for each magical being you may know and love.
For the Wanderer
——

For the one with a heart full of wander and wonder. Our Mini Treasures are ideal for the traveler, or simply those who revel in the experience of something new. Select from an array of high-performance, wild-crafted treasures that will lavish the recipient with an ecstatic experience of Beauty and delight. 


For the Giver
——


For those who overflow with giving energy, give the gift of nurturance. The Cerulean Mask will envelop skin with a bounty of soothing moisture and nurturing oceanic botanicals that will leave the recipient with the appearance of a soothed, hydrated, glowing complexion.
For the Wise Soul
——

For those well acquainted with their skin and preferred methods of self-indulgence, offer a thoughtfully curated set of alchemical treats. Choose from three skin-type specific Discovery Sets, each designed with Loving care and attention to your unique Beauty. 
For the Caregiver
——


For the one who cares for a child, a pet, a family member, or a friend, protective generosity and ardent responsibility perfumes all some people embody and do. For the one who makes it their mission to protect others, perhaps a botanical gift of their own magic. Gift a defense against the elements with our Pot of Shade: Heliotropic, a translucent veil of non-nano, broad spectrum SPF 30 dosed with moisturizing botanicals that will prime skin for daily radiance. 
For the Strongest Among Us
——

For the undeniably fierce who most needs a cocoon of reprieve, bestow upon your strongest loved one the gift of sensorial bliss with Body Elixir: Inflorescence. Twelve of the most nurturing organic, wild crafted, and co-op grown botanicals pair with the aromatherapy of Neroli and Sweet Orange for a truly supple and indulgent experience of ecstatic bliss. 
For the Magical Spirit
——

For the one who radiates Joy and Light, gift a Beauty Elixir to experience the enchantment of our Natural world and the vitality of Nature's most potent gifts. Select from three mindfully crafted Beauty Elixirs: I for dehydrated skin craving botanical nurturance, II for complexions desiring balance, or III for those prone to sensitivity. Pair with a KYPRIS Serum to activate the gifts of Nature, Science, and Spirituality. 
For the Teacher
——


For the one that makes it their mission to inform, assist and tend, bestow a Puff of Love: Nurturing Moisturizer. A golden gift of botanical Love infused with Nature's most nurturing botanicals & green biotechnology's most kind actives. 
For the Minimalist
——

For the one who desires little, craves simplicity, and exudes gratitude, gift a multi-active, quenching Serum that fits readily into any routine. Formulated with a bounty of antioxidants, botanical hydrators, and amino-acids, Antioxidant Dew will bolster skin's radiance, improve the appearance of texture, and cushion with moisture and Loving hydration. 

——


Keep up with us on our blog, Beauty Horticulture, for more recommendations, news, and learnings.