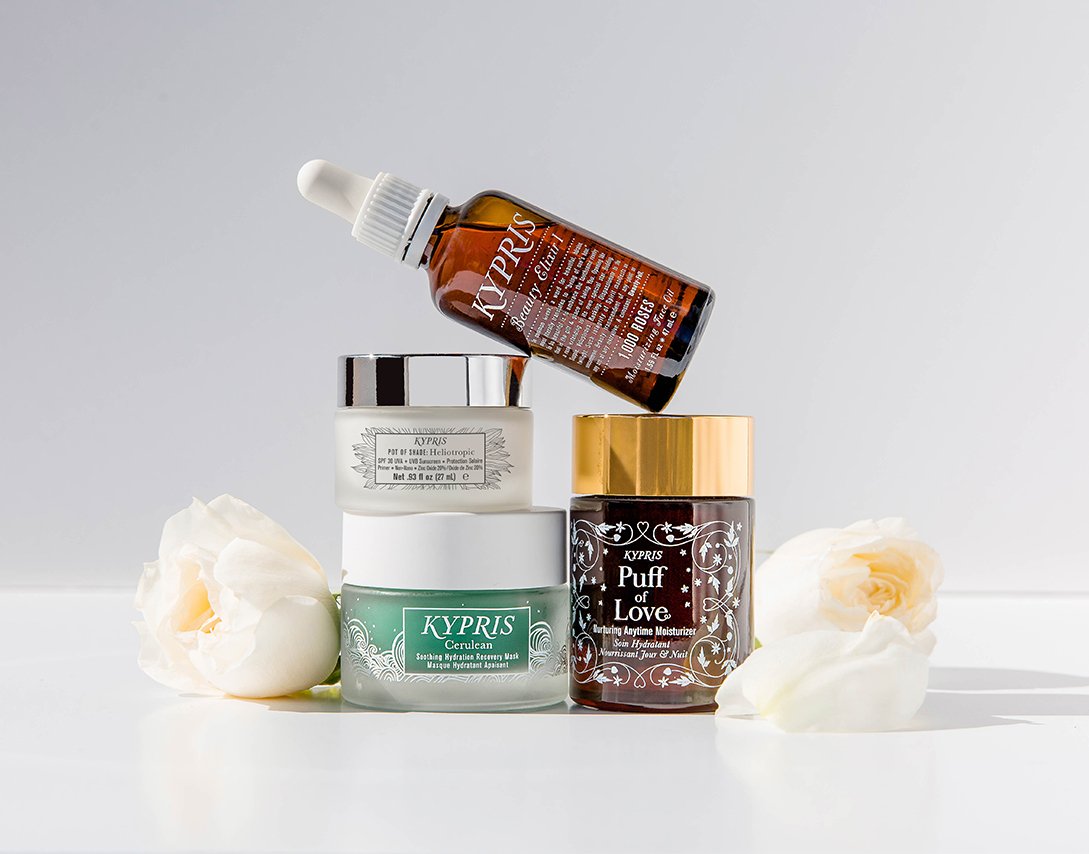 Winter Skin
January 18, 2020
Hello Lovely, 
As we immerse ourselves into our dream for the New Year, we more noticeably begin to shed the skin of the past (both literally and figuratively). 
Dry, flaky, itchy skin caused by chilled winter months can be soothed with tender compliments, simple routine changes, and a gentle increase in moisture and hydration to your daily skincare ritual.
---
Start by sweet talking your delicate skin…
Offering yourself honest compliments is a conscious practice of self appreciation that will fill your cup, support your discovery of your multidimensional Beauty, and help you connect to what you appreciate about you. Here are some examples of simple reminders of self Love to incorporate into your daily practice:


I love how I can feel compassion for myself and others illuminating my heart, eyes, and kind smile.
I love how soft and glowing and radiant my skin is.
I am so proud of myself for connecting to my courage and greeting today's challenge with Trust in myself and Spirit.
I love how I celebrate and honor my unique Being through daily self care practices.
I am in awe of my Body's tendency toward wellbeing.
I am proud of myself for continuing to evolve and grow in new ways.
YES I CAN!
---
Set your space…
Even our indoor space can contribute to the dryness and dullness our complexions tend to experience in the winter months. Heating units dissolve air moisture so our skin continues to dehydrate and appear less vibrant. Adding moisture into the air helps.
Run a cool air humidifier in your bedroom while you slumber.

Add a few drops of your favorite essential oils to a diffuser and enjoy both the aromatic and skin loving benefits. 
---
Influence your skin with diet… 
These are our personal favorites for promoting winter hydration.
Sweet Potatoes

 

– Vitamin A in sweet potatoes is an essential nutrient. 
Omega-3s

 

– These are a major part of our skin's lipid content. To get these good fats, you can add avocado, salmon, chia seeds, hemp seeds, and walnuts to your diet.
More water, Less coffee – In an effort to avoid a global protest, we won't dare recommend eliminating coffee altogether, but replacing 1-2 cups a day with warm lemon water is a wonderfully hydrating swap. 
---
Adjust your skin ritual… 
Wintertime poses a common change to our complexions because humidity is low both outdoors and indoors, and the water content of the epidermis (the outermost layer of skin) tends to reflect the level of humidity around it. We've designed the following nighttime ritual to promote the appearance of a hydrated, radiant complexion.
Step 1 – Pre Cleanse with the nurturing seed oils of Beauty Elixir III: Prismatic Array. Gently massage into dry skin and remove with a lukewarm, wet washcloth. If lips feel extra parched, massage any excess into your lips before removing. 
Step 2 – Cleanse with the pH balanced, creamy Cleanser Concentrate to remove the day without stripping skin of its precious moisture.
Step 3 – Apply your KYPRIS Serum of choice to hydrate, balance, or refine your complexion. 
Step 4 – Create the hydrating sleeping mask with Cerulean by layering it with the deeply moisturizing Beauty Elixir I: 1,000 Roses. Apply a large pearl-sized amount of Cerulean to clean, dry skin. While it absorbs, apply 3-6 drops of Beauty Elixir I: 1,000 Roses to your hands and inhale in the aromatherapy before gently pressing onto skin. 
Step 5 – Enjoy a beautiful night's rest.
For added daytime moisture, protection, and radiance, complete your routine with an application of Puff of Love followed by Pot of Shade: Heliotropic. 
---
"Winter is a season of recovery and preparation."
– PAUL THEROUX