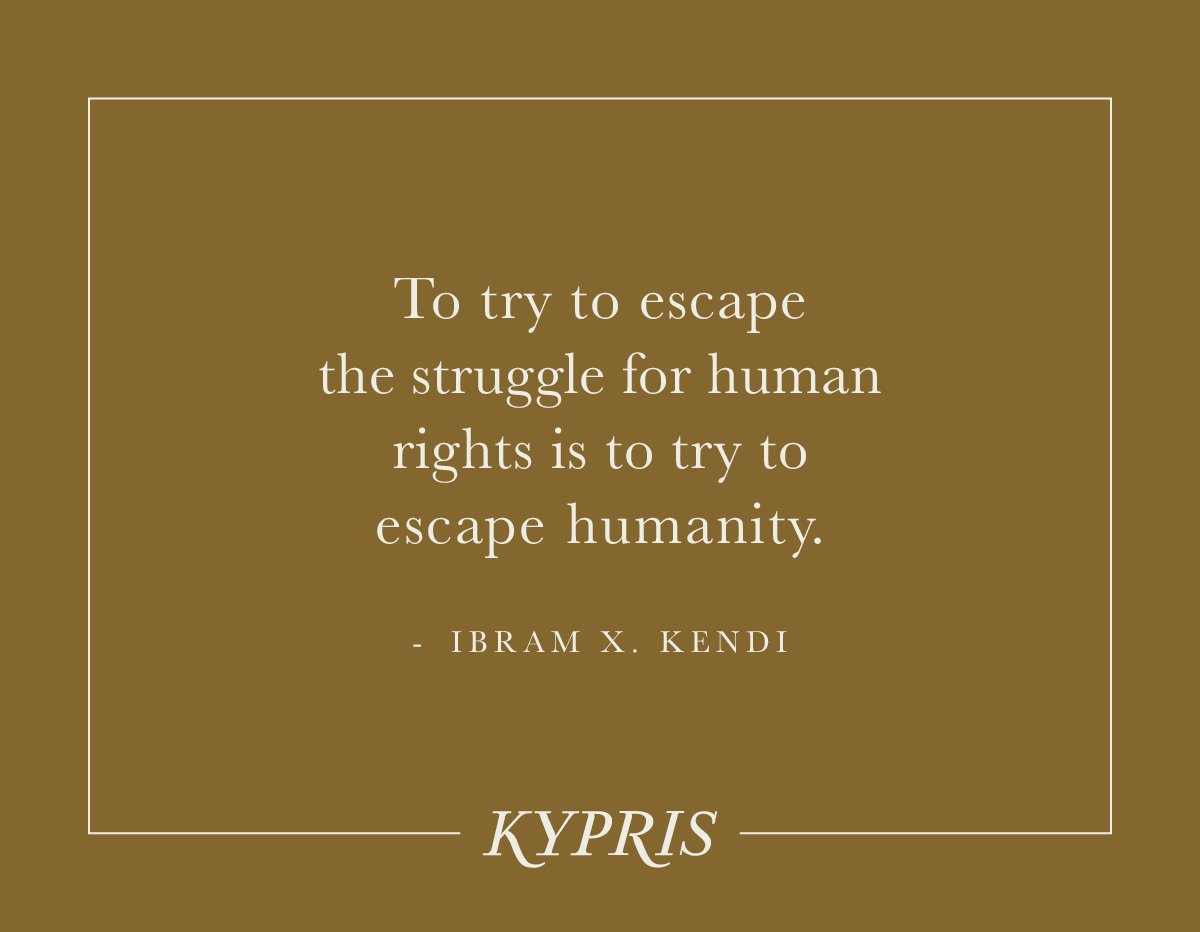 Sacred Sovereignty and Anti-Racism Resources
May 29, 2020
We cannot as a company claim to promote Sacred Sovereignty or Ecstatic Embodiment or living in the Beauty of one's purpose without addressing the violence of systemic racism that plagues all of us.
Unlearning racism is a process and a practice and it is beautiful. It benefits us all. If violence or oppression is happening to someone, it can happen to anyone.
It is my deepest hope that this list will be a starting place and resource to listen, learn, and reconsider choices. Lives immediately depend on non-BIPOC people learning this information and acting accordingly.
Like many, I too am but a student and evolving practitioner of anti-racism. So please feel free to offer feedback or recommendations in the form at the bottom of this post.
With Love & Solidarity..... 
Chase
PS I'd like to extend a big juicy thank you to Dena, David, Jess, Jess, Laura, Destinie, Linda, Julie, and Taylor for your love and support and guidance in making this list possible. Love you.
 Leaders
Opal Temeti Social WebsiteAlicia Garza Social Website
bell hooks Social Website Buy the Books
Ibram X. Kendi Social  Website  Buy the Books
Luvvie Ajayi Jones Social  Website Buy the Book
Melissa Harris-Perry Social Website
Roxane Gay  Social  Website Buy the Books
Lettie Shumate Social Website Listen to the Podcast
Robin DiAngelo Website Buy the Book 
Layla F. Saad Social  Website Buy the Book
Michelle Alexander Social  Website   Buy the Book
Crystal M. Fleming Social   Website   Buy the Book
Jemar Tisby Social   Website   Buy the Book
Austin Channing Brown Social   Website   Buy the Book
Chimamanda Ngozi Adichie Social Website Ted Talk 1 Ted Talk 2 Ted Talk 3
Erica Chidi Cohen Social Website
Amanda Seales Social Listen to the Podcast
Angela Rye Social  Listen to the Podcast
Dena Crowder Social Website Ted Talk
Susan Burton Social  Website  Buy the Book
Jane Elliott  Website 
Benjamin Crump Social 
Dr. Joy Harden Bradford Social Website Listen to the Podcast
Lee Merritt Social 
Audre Lorde Social Website Buy the Books
Jemele Hill Social Listen to the Podcast 
Joy-Ann Reid Social Website Buy the Books
Tim Wise Social Website Listen to the Podcast
Jen Winston Social 
Mimi Zhu Social
Rachel Ricketts Social Website
Staci Jordan Shelton Social Website
Ta-Nehisi Coates Social Website Buy the Book 
Andrea Ranae Johnson Social Listen to the Podcast
Dr Ateh Jewel Social 
Sonya Renee Taylor Social  Website
Speaking of Racism Social Listen to the Podcast
Waste Free Marie Social
Monique W. Morris, Ed. D. Social Social
Kimberly Seals Allers Social Website 
Articles, Essays, Podcasts, & Reading Lists
Blue Telusma - An Open Letter to My White 'Friends' Who Remain Silent
Melanie S. Morrison - Becoming Trustworthy White Allies 
Ta-Nehisi Coates - The Case for Reparations
Black and Asian-American Feminist Solidarities: A Reading List
75 Things White People Can Do For Racial Justice 
Listening to Black Voices Amid Murder, Violence, Protest, and Pandemic
An Anti-Racism Reading List From Hammer Staff
Understanding and Dismantling Racism: A Booklist For White Readers 
What Can We Do To Dismantle Racism
Black-Led Racial Justice Organizations
What's a White Black Girl by Megan O'Neill 
The Joe Rogan Experience - Bret Weinstein
Organizations & Groups
Southern Poverty Law Center Social Website
Color of Change Social Website 
Black Lives Matter Social Website
United Negro College Fund Social Website
The Sentencing Project Social Website
A New Way of Life Social Website
Dream Defenders Social Website
No White Saviors Social Website
The Conscious Kid Social Website
Check Your Privilege Social Website
Showing Up For Racial Justice Website
Real Talk: WOC & Allies for Racial Justice and Anti-Oppression 
Videos
Black-Owned Bookstores to Support
Brave and Kind Books (Decatur, GA) braveandkindbooks.com
Semicolon (Chicago, IL) semicolonchi.com
Brain Lair Books (South Bend, IN) brainlairbooks.com
Afriware Books (Maywood, IL) afriwarebooks.com
Detroit Book City (Detroit, MI) detroitbookcity.com
Mahogany Books (Washington, DC) mahoganybooks.com
Uncle Bobbie's (Philadelphia, PA) unclebobbies.com
Hakim's Bookstore (Philadelphia, PA) hakimsbookstore.com
Ashay By The Bay (Bay Area, CA) ashaybythebay.com
Eso Won Books (Los Angeles, CA) esowonbookstore.com
The Lit Bar (Bronx, NY) thelitbar.com
Cafe Con Libros (Brooklyn, NY) cafeconlibrosbk.com
Frugal Bookstore (Roxbury, MA) frugalbookstore.net
People Get Ready (CT) peoplegetreadybooks.com
Loyalty Bookstore (Washington, DC) www.loyaltybookstores.com
MeJah Books, Inc. (DE) mejahbooks.com
Dare Books (FL) darebooks.com
Pyramid Books (FL) pyramidbooks.indielite.org
Black Dot Cultural Center (GA) www.blackdotcc.com
Wild Fig Books & Coffee (KY) www.wildfigbooksandcoffee.com
Wisdom Book Center (MD) wisdombookcenter.com
Detroit Book City (MI) www.detroitbookcity.com
EyeSeeMe African American Children's Bookstore (MO) www.eyeseeme.com
Aframerican Bookstore (NE) aframericanbookstore.com
Sisters Uptown Bookstore (NY) www.sistersuptownbookstore.com
Mocha Books (OK) www.readwithmochabooks.com
Harriett's Bookshop (PA) www.harriettsbookshop.com
Enda's Booktique (TX) endasbooktique.com
The Dock Bookshop (TX) www.thedockbookshop.com
Harambee Books (VA) harambeebooks.org
Positive Vibes (VA) www.facebook.com/PositiveVibesVA/
Books and Crannies (VA) www.booksandcranniesva.com/
Books
How to Be an Antiracist by Ibram X. Kendi
The New Jim Crow by Michelle Alexander
Slavery by Another Name by Douglas A. Blackmon
This Book Is Anti-Racist by Tiffany Jewell and Aurelia Durand
How to Be Less Stupid About Race by Crystal M Fleming
Post Traumatic Slave Syndrome by Dr Joy Degruy
The Color of Compromise by Jemar Tisby
I'm Still Here. Black Dignity in a World Made for Whiteness. By Austin Channing Brown
The Warmth of Other Suns by Isabel Wilkerson
Shifting: The Double Lives of Black Women in America Edited by Charisse Jones and Kumea Shorter Gooden PhD
White Fragility: Why It's So Hard for White People to Talk about Racism by Robin DiAngelo.   *The Dehumanizing Condescension of White Fragility
White Spaces Missing Faces: Why Women of Color Don't Trust White Women by Catrice Jackson
Have Black Lives Ever Mattered? by Mumia Abu-Jamal
The Color of Law by Richard Rothstein
The Fire Next Time by James Baldwin
America's Original Sin by Jim Wallis
Why I'm No Longer Talking to White People About Race by Reni Eddo-Lodge
Blind Spot by Mahzarin R. Banaji and Anthony G. Greenwald
So You Want to Talk About Race by Ijeoma Oluo
Between The World and Me by Ta-Nehisi Coates
When They Call You a Terrorist by Patrisse Khan-Cullors and asha bandele
An African American and Latinx History of the United States by Paul Ortiz
Tears We Cannot Stop by Michael Eric Dyson
Stamped by Jason Reynolds and Ibram X. Kendi
This Book is Anti-Racist by Tiffany Jewell
Why Are All The Black Kids Sitting Together In The Cafeteria by Beverly Daniel Tatum
Black Man in A White Coat by Damon Tweedy, M.D. 
Medical Apartheid by Harriet A. Washington
Just Medicine - A Cure for Racial Inequality in American Health Care by Dayna Bowen Matthew
The Health Gap by Michael Marmot 
The Politics of Trauma by Staci Haines
The Inner Work of Racial Justice by Rhonda V. Magee
The Racial Healing Handbook by Anneliese A. Singh
Zionesses for Racial Justice: An Activist's Guide
Ghosts in The School Yard by Eve L. Ewing
American Spy by Lauren Wilkinson
A Song Below Water by Bethany C. Morrow
The Underground Railroad by Colson Whitehead
The Tradition by Jericho Brown
Queenie by Candice Carty-Williams
Tristan Strong by Kwame Mbalia
Black Skin White Masks by Frantz Fanon
Reading Lists for Children
Anti-Racism For Kids 101: Starting to Talk About Race - A Reading List 
10 Books to Help Teach Your Children About Race
Black Boy Joy: 30 Picture Books Featuring Black Male Protagonists
Links To Additional Anti-Racism Resources
This list was last updated on September 3rd, 2020.