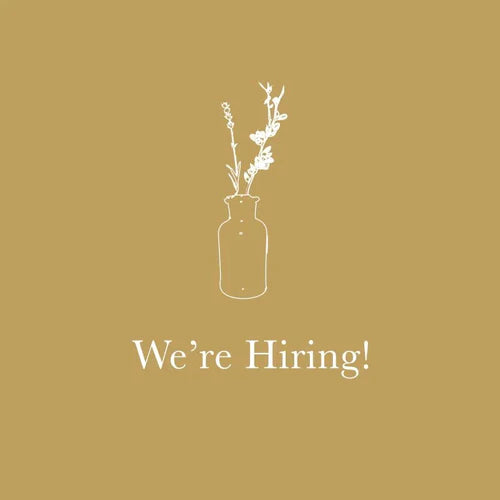 Sales Operations Manager - PART TIME
July 28, 2022
Job Post
MISSION: The mission of our Sales Operations Coordinator is to ensure the safe, timely, organized, and documented movement of products from our labs to our warehouse to our respective customers, both B2B and DTC, domestic and international. This person must be fantastic with Google Sheets and Excel, Quickbooks Online, SOS Inventory or similar inventory system, EDI connections, customer service, CRM tools, and have strong written and verbal communication skills.
KEY OUTCOMES & DUTIES
Ensure shipments arrive on time and in excellent condition, notify appropriate parties in the event of a delay. Prepares, routes, manages, and reports the company's purchase orders and sales.
Accurately updates Shopify and warehouse inventory systems with new SKUs and promotions
Ensure customer orders are correctly inputted and processed customer orders in Shopify and Quickbooks
Review shipment materials before distribution, collaborate with transportation systems to ensure prompt shipment pick-ups, and monitor shipment costs and productivity processes.
Ensure health of EDI connections between brand and key retail partners.
Prepare shipping documents for domestic and international orders.
Accurately maintains daily shipping log and reporting for marketing adjustments, daily sales, shipments, and key marketing lists
Support labs and CEO with inventory ordering and management
Timely and accurate communication with warehouse for incoming deliveries and outbound distributor shipments
Proactively orders and coordinates product ticketing for retailers
Proactively orders packing supplies as needed
Meticulously maintains and reports inventory and stock by location (office, warehouse 1, etc)
Timely communication with warehouse and Director of Finance and Operations to schedule and perform a physical inventory count
Accurately categorizes and tags clients in Quickbooks, Shopify, and CRM
Accurately processes orders from sales team by creating invoices in Quickbooks, processing credit cards, credit memos, and sales reports.
Accurately maintains B2B account details for best customer service and company relations.
Action CRM processes and strategy.
Oxford comma users unite!
Input Documents into Docusign for signature and file
Arrange courier for hand delivery and shipping requests
Attend educational seminars and implement new skills as needed.
Attend and strategically contribute to key meetings and planning sessions
REQUIRED SKILLS
Quickbooks, Google Suite: Drive, Sheets, etc, Shopify, EDI, DSCO, CRM, Warehouse Inventory Systems,
Offer effective communication and customer service, including writing, speaking, and interpersonal communication.
Quick critical thinking and problem-solving abilities. Excellent customer service and client relations skills. Keep organization and time management skills.
Able to maintain multiple email inboxes
Able to update and organize within CRM
Excited to work with our team to figure out what needs to be figured out.
Proactively seeks to improve processes, reporting, and workflows
Positive, helpful, flexible attitude is super important.
Must be a Sparkly Right Brain - Left Brain Unicorn who loves excel, numbers, oxford commas, color coding, and reporting as much as a well-written email or note created with beautiful penmanship.
COMPENSATION
Hourly Salary - 20 hours per week
To apply: Please send your cover letter and resume to info[at]kyprisbeauty[dot]com with Subject: Sales Operations Manager
Job Type: Part Time